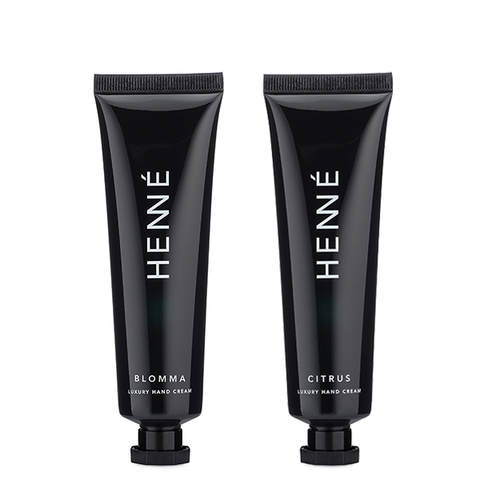 Henné Organics
Luxury Hand Cream
$25.00
Reviews/Questions
Total 5 star reviews: 19
Total 4 star reviews: 6
Total 3 star reviews: 0
Total 2 star reviews: 0
Total 1 star reviews: 0
100%
would recommend this product
Laurice M.

Verified Buyer

Henné Organics : Luxury Hand Cream

Even though it is a bit expensive, I really like this hand cream. It is moisturizing, not greasy and easily absorbed. I really love the subtle citrus scent. Try it. You won't be disappointed.

Ruth

Verified Buyer

Rich and a lovely floral scent

I was delighted by the sample I got and I have put this luxury hand cream on my wish list for Terri's next special sale! It is thick and rich and felt wonderfully silky massaging it into my hands and cuticles. The scent was very floral and I loved that I could actually smell the flowers! It's not overpowering and quickly faded but was a wonderful special little treat as I applied it. I tried a sample of the citrus one as well and that one had almost no scent at all - mentioning it if you wish to try this hand cream but not have a floral scent.

Colleen B.

Verified Buyer

The formula is as beautiful as the ingredients

For years I've been searching for a more natural or organic hand cream to replace the Caudalie Hand and Nail Cream that has been my go-to for well over a decade and Henne's Luxury Hand Cream came so very close – closer than any other hand cream I've auditioned. I initially started with a sample of the Citrus and immediately purchased a full-size tube. The formula is as beautiful as the ingredients – so incredibly smooth and silky with a very fresh-yet-not-overpowering citrus scent. Unfortunately, it was just not quite rich enough to satisfy the needs of my very dry hands. For me personally, I found the formula to be better suited for use as a body lotion than a hand cream and I will, in fact, continue to re-purchase it for that specific purchase. With it being so smooth and silky and fast-absorbing, I anticipate that this will be absolute perfection during the hot, sticky months of summer when oil just feels like too much but you want a bit of moisture and a nice sheen on any exposed skin. The only downside to the product is the packaging – the tube doesn't always dispense the cream evenly so I often end up getting wayyyy more than I need and I found the screw-on cap to be incredibly inconvenient when carrying this throughout the day and attempting to apply to the hands on the go. It also makes it difficult for the tube to stand on it's own without toppling, even on a flat surface.

Susannah

Verified Buyer

Lightweight and silky

This hand cream absorbs with no heavy residue but I did find myself wishing it was slightly more hydrating ! The citrus scent is clean and uplifting and perfect for summer.

Caroline L.

This cream is seriously my

This cream is seriously my favorite hand cream ever!!! It is not cheap. Definitely worth it. It smells faintly like orange sorbet. Creamy! Not too strong! It's like as air. Whipped.
Reviews Loaded
Reviews Added